You are here
A little over a year ago the people of Chandaka had no clean water supply, relying on dirty river water to drink, cook and wash with, and it's no surprise that it often made them ill.
WaterAid installed a waterpump, giving 34 households access to clean water overnight. Since then, the village has gone from strength to strength.
The good effects spiraled.
Now, thanks to your support, and a simple feat of engineering, the residents of Chandaka have joined the 90% of the world's population who have access to clean, safe water. Life has changed for them in more ways than you could imagine. Clean water means better health. It means time and energy for jobs and education. It means enjoying the simple pleasures in life. The good effects are here to stay for generations to come. Meet some of the proud residents of Chandaka and hear their hopes and dreams for the future:
Zione, 22-year-old mother – "We had to make sure the borehole was here to stay!"
Zione collects clean water at the pump in the village of Chandaka, Malawi Photo credit: WaterAid/ Alexia Webster
"We used to spend a lot of time at the stream. Married couples would fight about whether their partners had other partners, just because of the time they were spending there!
We would go to the hospital and everyone would identify us as people from Chandaka village. We were [frequent] customers there because of diarrhea. Big customers!
As a child I suffered from cholera so I had to leave school. It was very painful for me because now my friends who finished are doing better. My daughter's life will be very different. She will not have to experience cholera, and if she doesn't get educated, it won't be for lack of water.
When the borehole was put in, we celebrated the whole night. We didn't sleep because we were afraid they might take it back. We had to make sure the borehole was here to stay!"
Zuzeni, father and entrepreneur – "The borehole has made a big difference to my businesses"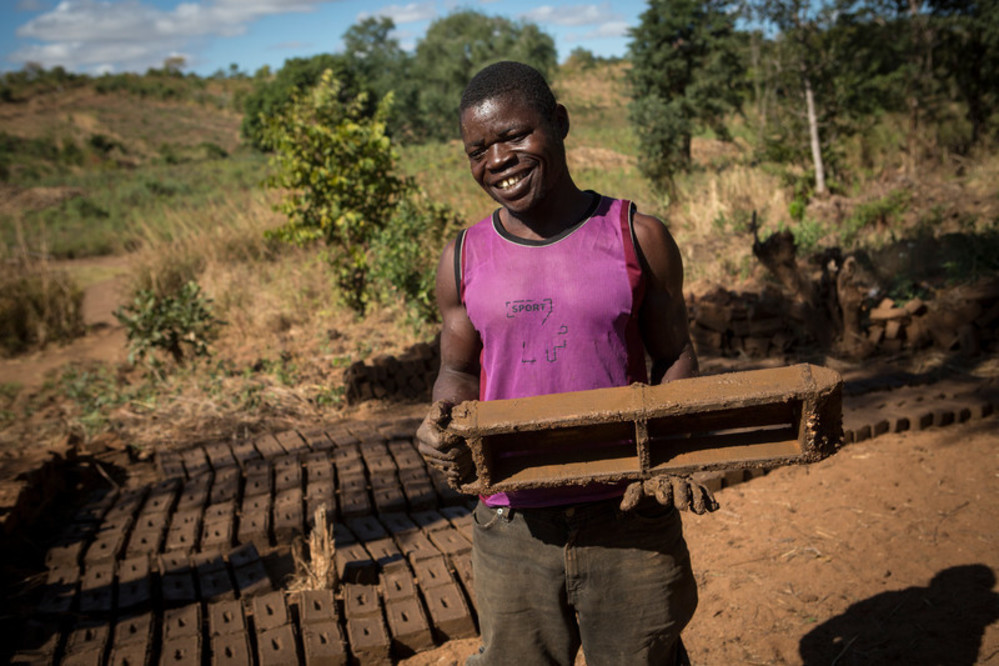 Brick maker Zuzeni in the village of Chandaka, Malawi. Photo credit: WaterAid/Alexia Webster
"The borehole has made a big difference to my businesses. One of the things that I have done is growing tomatoes at the end of the borehole so that the wasted water feeds them.
Previously we would have stopped making bricks from August because we couldn't find water. Now we are able to make bricks all year round. It helps me generate money to buy things like soap.
Whoever is alive 20 years from now is going to live a really good life in this village. Life will have changed a lot because there is time to do a lot more than just thinking about water."
One family, one village, one country at a time
One simple change – a borehole – has achieved real progress in so many areas of life for the people of Chandaka.
Your donations mean this can happen again and again in another other parts of the world.
Read more